Customer & Prospect Research
Without research it is impossible to innovate and without innovation we lose our power to influence the thoughts and actions of others.
Our insight programmes use a combination of focus groups, online qualitative and quantitative surveys, and one-to-one in-depth interviews, to help you make the right decisions for your business, customers and employees.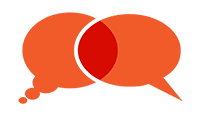 Communications
The key to successful communications is the ability to say the right thing, to the right person, at the right time.
Our creative communications team work with you to create engaging, cross-platform communications, tapping into your audience's needs, fears and aspirations and influencing their immediate actions and long term loyalties.
Marketing Strategy & Planning
However well-crafted the strategy, no matter how sensible it sounds or what it costs to produce, it means nothing without results.
Our role is to help you develop a brand positioning, personality and tone of voice which can be clearly understood by your employees and used to influence the short term buying behaviour and long term loyalty of your customers.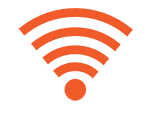 Sites, SEO & PPC
Even the most engaging sites fail if they can't be found quickly and easily by the right people. A clear customer journey from search to sale is critical for success.

Our digital experts build cross-media frameworks designed to work effortlessly across all major platforms, presenting your brand, product or service in a way that doesn't just look good but also achieves your relationship and revenue goals.
Marketing Services List

If you are wondering whether we can do this or that, just take a quick look at our full list of marketing services
Market Research



Relationship Audits
Focus Groups
Data Purchase & Profiling
Brand Audits & Development
Strategy Development

Communications Planning




Measurement Matrixes
Email Marketing

Physical Communications

Lead

Nurturing

Face to Face



Site Design and Build



Video & Animation
Visibility and Optimisation


Content Marketing



We like to be transparent about costs
We know that every business budgets differently and we want to make sure you get the maximum value from your spend. That's why we have three simple ways of charging and a commitment to complete transparency over the amount of work required to achieve your objective.
Not everything needs to be a 'project' and so if all you need is an hour or two of support, that's fine with us.

Most projects are based upon an estimated number of days, but we are always happy to work to a fixed budget.

We can also work to fixed project costs so that budgeting is easier and you get the most value out of your marketing spend.

Greater insights, clearer communications and faster growth starts with being influential